This last weekend at Minicon 49, I moderated a panel on "Anime for Speculative Fiction Fans."   As is common at this sort of thing, a lot of series and films were mentioned very briefly, and not everyone had the opportunity to write them all down.  Therefore, I promised to put up a list.  I should note that this list covers a wide variety of genres and styles, so you may see things that are not to your taste.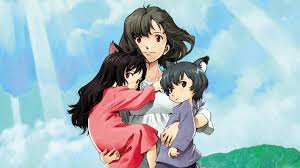 In roughly alphabetical order….
Aesthetica of a Rogue Hero:  A story that examines what happens after teens summoned to save magical worlds are returned to Earth.  (Note: the main character is a pervert and the show is heavy on female fanservice.)
Akira:  Motorcycle gang members deal with psychic children in a post-World War Three Tokyo.  One of the first anime films to make it big in America, massively compressed from the groundbreaking manga.
Appleseed: Post-apocalyptic society building with a heavy emphasis on artificial humans so close to biological ones that the lines are blurred at best.
Aria: A very quiet series about gondoliers on a terraformed Mars.  The setting is heavily based on Venice.
Attack on Titan:  Action series about humans in a walled city battling anthropophagous giants.  Extremely violent, anyone can die, some fascinating world building.
Avatar: The Last Airbender/The Legend of Korra: Not actually anime, but heavily influenced by it.  An alternative Earth setting with "benders", people who can control the classic elements via martial arts training.
Azumanga Daioh: A slice of life series about a loose group of friends who go through high school together.  Some mild fantastic elements implied.
Big O:  In a city that has lost its memory, negotiator Roger Smith must resort to giant robot battles when negotiations break down.  Noted for a very dubious ending as the third season never materialized.
Bubblegum Crisis:  Cyberpunk series about armored vigilantes that fight Boomers, robots that have gone amok (not always by accident.)
Chobits:  An impoverished student in a world where personal computers are humanoid in shape, discovers an amnesiac "persocom" in the shape of a young woman lying in the garbage.  some interesting themes of humanity's interactions with their machines and the effects of computers on society are set aside for soppy romance by the end.
Crying Freeman:  A mysterious criminal organization turns an innocent man into their assassin, whose body obeys orders even as his eyes fill with tears.  Quite a lot of sex in this one.
Dot Hack: A multimedia series of series revolving around a massive online immersive reality computer game.  Can be confusing, as important information only appears in other stories, not all of which are available in America.  Spawned a number of imitators.
Final Fantasy Advent Children:  An animated sequel to the fan favorite Final Fantasy VII video game, demonstrating the advances in computer animation since the game came out.  Cloud and his friends saved the world, but at great cost; can they get together for one last push to keep it saved?
Fruits Basket:  An orphaned girl becomes a servant to a big, screwed-up family cursed with animal transformations.  Despite their magical abilities, her compassion may be the strongest power of all.
Fullmetal Alchemist/Brotherhood:  There are two series based on the Fullmetal Alchemist manga, as the first one aired while the manga was still ongoing and had to come up with its own ending.  Both series revolve around brothers who practiced forbidden alchemy and paid the price.  They join the military to gain the resources they need to try and make things right.
Future Diary:  A young man discovers that his cell phone diary now records what he's going to do in the future.  which would be cool if there weren't other people with future diaries who want to kill him.  It seems the last one living will become the new god.  The standout character is Yuuno, the young woman who takes "stalker" to a whole new level.
Ghost in the Shell: By the same artist who brought us Appleseed, the cyberpunk tales of a special police unit that deals with cybercrime of all sorts.  The chronology can be confusing, but the themes run deep.
The Girl Who Leapt Through Time:  A film about a young woman who discovers the ability to leap to the past and redo events, which she promptly abuses.  But just because you've erased an event doesn't mean it didn't happen, and it turns out there are, in fact, rules and a cost for time travel.
Iron Man: Yes, an anime series based on the Iron Man movies, and thus on the comic books.  Tony Stark goes to Japan and fights opponents based on Zodiac creatures.
Karneval:  A very new series about a young burglar, a mysterious albino boy, and a government agency they join for protection when a bioaugmentation organization puts them on its hit list.
Melancholy of Haruhi Suzumiya:  The title character is a young woman who longs for excitement in her life, so creates a club to seek out weirdness.  She is unaware that most of the club members are in fact the weirdness she seeks, or that she herself has a hidden power.  Hugely popular.
Moretsu Space Pirates: "Bodacious" space pirates in the American market due to the direct interpretation "flaming" being even less felicitous.  A young woman discovers that she is the heir to a pirate ship.  "Pirates" in this future are actually privateers, and it's mostly for show…but then the politics start happening.  Notable for centering around a good mother/daughter relationship and female friendships 

without

making the male supporting characters useless or invisible.
Moribito: Guardian of the Spirit:  A spearwoman becomes bodyguard to a prince who appears to be possessed by an evil spirit.  Things are much, much more complicated than they seem.  Notable for such things as having a heroine that's pushing thirty, good worldbuilding (the author is an anthropology major) and not having a villain as such–everyone is trying to do the right thing, they just violently disagree on what that is.
Nichijou:  The ordinary life of four ordinary high school girls, one of whom happens to be a robot.  The closest genre might be "magical realism"; many strange and wonderful things happen, but it's all part of the characters' ordinary life.
Planetes: A hard science fiction series about astronauts whose job it is to clear space junk from Earth's orbit.  Very down-to-earth (pun intended).
Project A-ko:  A girl with superpowers and her ditzy best friend transfer to a new school, where they meet a snobby girl with mechanical genius and a grudge against them.  Their battle is interrupted by an alien invasion.  Lots of fun.
Psycho Pass:  In the future, the cops have a way of detecting whether you are likely to commit a crime.  And if you detect too highly, they might act pre-emptively.  Dark.
Puella Magi Madoka Magica:  A girl named Madoka is offered a wish, any one wish, in exchange for which she must become a magical girl and fight "witches."  Her new friend Homura doesn't want her to do this, and there are a variety approaches to the life of magical girls.  This is a deconstruction of magical girl tropes, so you may want to watch some Sailor Moon or Pretty Cure or other "standard" magical girl show first.
Queen's Blade:  In a fantasy land, several women compete in a tournament to see which of them will become the next queen.   Extremely heavy on the erotic fanservice, but oddly feminist otherwise; the women have varied personalities, agendas and agency.  It's a love/hate show.
Record of Lodoss War:  Essentially Dungeons and Dragons: The Anime.  On the island of Lodoss, a small band of adventurers discover that a secret hand is behind the wars that rack their lands.  There are two continuities, the direct to video version, and the television series.  the latter replaces the last third of the video version and moves on to a "next generation" plotline.
Robotech:  An oldie but a goodie, it took Macross and two other mecha series from Japan and edited them together into a surprisingly coherent continuity.    In what is now an alternate history, an alien craft landed on Earth, and was turned into our planet's best defense against the aliens who had sent it.
Rosario + Vampire:  A "harem" series about a boy who mistakenly transfers into a school for monsters, many of whom appear to be pretty girls.  Some exciting fight scenes with the many monsters, but also much fanservice.
Samurai Champloo:  In a rather odd version of Meiji Restoration Japan, a samurai, a renegade swordsman, and a young woman search for "the samurai that smells like sunflowers."  Interesting music.
Serial Experiments Lain:  A young woman builds her own computer, and connects to the Wired.  Government agents are not pleased by this.  Very surreal, and a mind screw.
Summer Wars:  A young man is dragooned into posing as his classmate's fiance during her family reunion.  Meanwhile, a hostile program has taken over a major Internet hub.  These things turn out to be much more connected than they might look.  Very much a family movie, though the dub adds extra cursing.
Tiger and Bunny:  A superhero story in which the heroes are commercially sponsored and appear on a reality show.  Surprisingly much less cynical than that sounds, it's very much a homage to American comic books.
Witch Hunter Robin:  Government agencies track down and capture/kill mutants known as "witches."  Robin herself is a witch who serves humanity.  But is she really on the side of good?
Wolf Children:  A woman falls in love and marries a man who is also a wolf.  But he dies shortly after their second child is born, so she must raise their kids/cubs alone in a world that hates and fears wolves.
Yokohama Shopping District:  A very humanoid robot runs a cafe at the end of the world as we know it.  Humanity is almost gone, but our creations live on.  A very quiet story.
Yume Tsukai: "The Dream Master"; the main characters have the ability to pacify nightmares, turning them into restful dreams.  Which is kind of important when the nightmares can manifest in the real world.
Zipang:  A modern day Japanese destroyer travels through time to World War Two, and changes the course of history.  No take-backs, no reset button ending, and semi-realistic consequences, especially when the current Japanese try to interact with their historical counterparts.
Did we miss your favorite title?  Want to expand on the descriptions?  Just have some questions about anime?  Let us know in the comments!