Open Thread: RIP Shigeru Mizuki
Shigeru Mizuki (1922-2015) was a manga artist famous for his horror works, most famously Gegege no Kitarou, and did much work to familiarize younger generations of Japanese children with the traditional stories of yokai.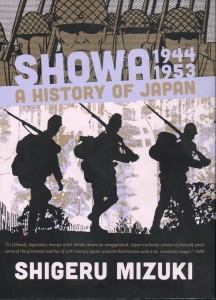 As I've written here before, Mr. Mizuki was stationed in New Britain, Papua New Guinea during World War Two, undergoing harrowing hardships and losing an arm.  He struggled financially after returning home due to the harsh economic circumstances of post-war Japan, but finally found success as a manga creator starting in 1956.  His works have been animated and turned into live-action films.  He was still producing art daily up until his death.
An American release of Kitarou is scheduled for 2016, and I will likely be reviewing it here.  In the meantime, please enjoy this video of some of his famous characters.