Book Review: Some Kind of Peace by Camilla Grebe & Asa Traff
Disclosure:  I received this book as a Goodreads giveaway on the premise that I would review it.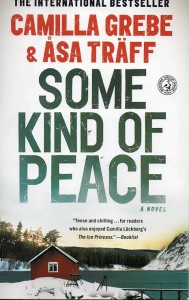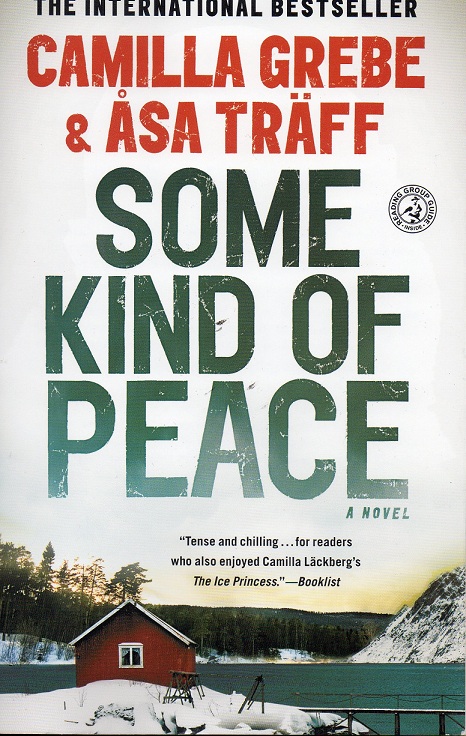 Siri Bergman is a Stockholm psychologist who is suffering from the loss of her husband, their unborn child and a crippling fear of darkness.  So it's perhaps understandable that she wonders if she's going round the bend when it appears she's being stalked.  Then one of her patients turns up dead in her backyard, an apparent suicide.  It quickly becomes apparent that her stalker is very real–and very deadly.
Some Kind of Peace is another in the recent fad of imported Scandinavian thrillers.  This one is much more on the psychological thriller side than a mystery, which makes the choice of protagonist appropriate.  The day to day business side of psychology is written plausibly; not surprising given one of the sister authors is herself a psychologist.
The authors give a game try at making the thriller cliche of the distressed woman who does everything possible to make her situation worse from a safety standpoint and doesn't spot important clues plausible.  The stalker isn't a diabolical mastermind (in scenes told from their point of view, the stalker frequently makes mistakes) but Siri is just that messed up.  Still, it gets a bit over the top and if this were a movie, the audience would be shouting at the screen.
A bit I liked was that the timeframe of the story moves from a seemingly idyllic summer through the chilling fall and climaxes in darkest winter as Siri becomes more aware of the danger she's in.
Trigger warnings: rape, abuse and abortion are discussed.
If you don't mind that the story would have been half as long if the protagonist wasn't so self-sabotaging, Some Kind of Peace is a good example of the thriller genre.