Comic Book Review: Ghosts #1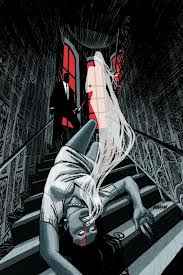 After the Comics Code  was revised in the 1970s, DC Comics had a small explosion of horror anthology titles.  One of these was "Ghosts", which had the gimmick of being almost entirely allegedly true ghost stories.  Even as a teenager I realized that these "true" stories were bull, but it still managed to have some nice chillers, and it's a great title for an anthology comic.
So to keep the trademark on that title, DC's Vertigo imprint has come out with a "Ghosts" anthology just in time for the holiday season.  There's nine stories, a mix of veteran comics creators and newcomers.
The story of greatest interest to me is " The Boy and the Old Man" by Joe Kubert, the last story he wrote and penciled.  Because he died before he could ink it, DC decided to run the story with only the addition of legible lettering.  The story itself is fairly straightforward in the classic ghost tale style.  I enoyed it a lot.
Also good are most of the other stories by such folks as Rufus Dayglo, Amy Reeder and Gilbert Hernandez.  The stories that didn't come off so well were "Bride" which just left me baffled as to the message it was trying to convey (it felt like it had been chopped down from a much longer but more meandering story); and "Run Ragged", which features the Neil Gaiman-created Dead Boy Detectives, but is not by him, and is only the first chapter of a continuing story.
This book is "suggested for mature readers": there's some gruesome violence, partial nudity, sexual situations and four-letter words, but not in every story.  This would make a good holiday present for horror fans and the more grown-up comic book reader.