Book Review: Age of Daredevils by Michael Clarkson
This book covers two generations of the William "Red" Hill family of Niagara Falls, Ontario.  They were river men, swimmers, rescue workers, boat handlers–and some of them were driven to perform dangerous stunts.  And around Niagara Falls, the most daring stunt imaginable was to go over the Horseshoe Fall in a barrel.  The Hills, father and sons, were involved in most of the attempts at this feat until the 1950s.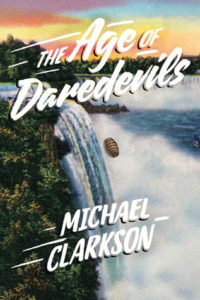 Parts of the story are fascinating; the first survivor of a deliberate attempt to go over the falls was a woman in her sixties, Annie Taylor.  And there's quite a bit of family drama, particularly in the sibling rivalry of Red's sons "Junior" and Major.  I found the contrast between the acceptance of ultimate risk and the careful shaving off of every bit of lesser risk that could be managed a fair assessment of the character of a daredevil.
The author is a local newspaper reporter who knew the Hills in his youth and has extensively interviewed several of them over the years.  This means that certain details are covered in great depth (and often repetitively), but others are given short shrift–later attempts to go over the falls alive that didn't involve the Hill family are summarized in a paragraph or two, despite sounding just as fascinating in their backgrounds.   The book also engages in mind-reading from time to time, reporting what a person who did not survive likely felt during certain events.
There's an extensive sources section and chapter notes, but no index.  This is more of a memoir than a formal history.  I should note that there is discussion of suicides related to the Niagara River.
Recommended for those who have a fascination with daredevils and especially those who have an interest in the Niagara Falls phenomenon.